---
Product Description
Get Your Loved One A Unique Health Gift

Labs Online
DOCTOR GIFT CERTIFICATE



Are you worried about the health of a friend, or a family member? 
What if he, or she, is stubborn, and will not go see a doctor?
Do you know someone like this?
Surprise your loved one with a unique Online Doctor
Gift Certificate
!

Order a unique health gift
Online Doctor
Gift Certificate

for someone you love!


We will send an email to your loved one, with this unique health gift for you.
But remember the .....
AGE RESTRICTION
Your loved one
MUST
be 18 years or older.   Ages will be verified with the phone operator.
Please do not order a doctor service for someone that is NOT, 18 years or older.   You can order a FAMILY PLAN for all dependents 17 years old and younger.
HOW IT WORKS
At checkout, enter the following information for your loved one, that we need to enter on their Doctor Order Form:
You will need their:
1) First Name.......

2) Last Name.......
3) Date of Birth....
4) Home Address 
5) Email Address..
If you have all of this information, then proceed to buy a Gift Certificate!
 We take care of the rest.  We will email the Doctor Call form to your loved one.
Simply, tell your loved one to check their email to get their gift certificate.

Save Even More! 
Special Offer
Call the Doctor for 100 Days!
Less Than $1.00/Day
Regular Price $199.99 Save $100.00 Off
FAMILY PLAN 30 DAYS


FAMILY PLAN 365 DAYS
Save Even More! 
Family Special
Call the Doctor for 365 Days!
Less Than $1.00/Day
Regular Price $499.99 Save $200.00 Off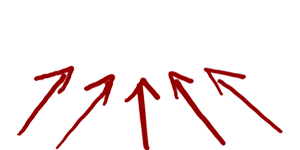 If needed, call the  doctor back again for free, within 30 days.
CONTACT US
By Email or Voicemail
A Doctor Assistant
Is Online 24 Hours



****************************************
ASK A DOCTOR
GOT A QUESTION About Your Health?
ASK A DOCTOR

... In The USA
If you have any questions about your lab results, you can sign up now, or later, to call an Online Doctor for only $29.99.  If you sign up now and you will save more money and also get a Free Doctor Call, just in case you have more questions later.  Online doctors are available 24 hours, and are licensed in your state, to consult and prescribe, basic medications, that are not psychiatric, or controlled medication. It's fast, fun and easy!

If medication is needed, you can pick up your prescription, at a local pharmacy near you.  Just tell the online doctor, which pharmacy.

.
.




QUESTION:
Are

YOU

Healthy?
Find out!
Check your health online, with low cost, health care online. 
Do It Yourself And Save!
Twitter Follow Us @HealthyCheckUp